Using diet to alleviate the side effect of cancer treatment
Cancer patient usually have problem of malnutrition and weight loss5
Depends on type and severity of cancer, around 31% to 87% of cancer patients will have weight loss situation6
Reasons why cancer can affect the nutrition intake of patients:
Reduced food intake: Cancer can change patient taste, reduce appetite and even anorexia
Body Abnormality: Cancer may affect body metabolism
Side effect of cancer treatment: Vomiting, constipation, diarrhea, mucositis, oral inflammation, dysphagia
Emotional problem: Depression, distress, worry
Malnutrition is important!
Cancer patients should pay attention to malnutrition or weight loss. If the situation is not handled properly, it can have serious problem:6,7
Affect the efficacy of treatment
Increase the side effect of treatment
Reduce immunity
Reduce patient mobility
Reduce quality of life
Affect survival rate
Reduce wound healing ability
There are special nutritional supplements for cancer patients in the market. They can provide high energy, high protein and EPA which can reduce side effect and improve malnutrition situation (for more details, please refer to production information – cancer)
The above information "Using diet to alleviate the side effect of cancer treatment" is provided by Ms. Sally Poon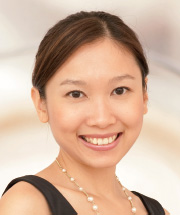 Registered Dietitian (UK)
Registered Dietitian (Australia)
Bsc Nutrition (King's College London)
Master of Nutrition & Dietetics (University of Sydney)
HKU Space Sports Nutrition
Ms. Poon is private practice registered dietitian. She provides versatile medical nutrition therapy, including cancer, weight management, diabetes, high blood pressure, high blood lipid, renal disease, fatty liver, metabolic arthritis, sports nutrition, geriatrics nutrition and feminine health. According to each person medical history, medicine, body characteristics and diet, personalized nutritional therapy can be provided. Ms. Poon is also always being invited as speaker for cancer nutrition talk and cooking workshop.
Reference:
Klastersky J, Daneau D, Verhest A. Causes of death in patients with cancer. Eur J Cancer 1972;8(2):149–54.
Inagaki J, Rodriguez V, Bodey GP. Proceedings: causes of death in cancer patients. Cancer 1974;33(2):568–73.
Ambrus JL, Ambrus CM, Mink IB, Pickren JW. Causes of death in cancer patients. J Med 1975;6(1):61–4.
Warren S. The immediate causes of death in cancer. Am J Med Sci 1932;184:610–5
Supportan® Powder Enteral Nutrition Formula Adapted to the Special Needs of Cancer Patients (Revised on 17th March 2014).
Arends J. Bodoky G. Bozzetti F, et al. ESPEN Guidelines on Enteral Nutrition: Non-surgical oncology. Clin Nutr. 2006;25:245-259.
Agilsés JM. Cancer-associated malnutrition. Eur J Oncol Nurs. 2005;9 Suppl 2:S39-50.