Cancer patients nutrition support program
According to statistics, depending on cancer type, 31-87% of cancer patients will have malnutrition and weight loss.
The purpose of the Cancer patients nutrition support program is to provide appropriate nutritional support to cancer patients once the patients are diagnosed to have cancer.
Study shows that appropriate nutritional support can reduce the side effects of chemotherapy or radiotherapy, increase body weight, and help cancer patients in completing the treatment regimen smoothly. This program combines Europe No. 1 clinical nutrition company – Fresenius Kabi's nutritional supplement for cancer patients and the professional dietetic consultation services from Mannings registered dietitians. We will provide comprehensive care during the treatment period.
Joining the program is free of charge, and you will also be able to enjoy the following benefits during the program period:
First purchase of 4 bottles of Supportan drink 200ml in Mannings, will get 4 bottles of Supportan drink 200ml free
During the treatment period, when you buy 24 bottles of Supportan drink 200ml in Mannings, you will also get 4 bottles of Supportan drink 200ml free
Free professional registered dietitian's consultation service from Mannings which includes the latest information updates on cancer and nutritional support, personalized dietary plans, dietetics advice to patients, and regular weight checks
Free program booklet containing detailed information on the nutritional needs of cancer patients, coupons, dietary plan and weight record table
Participants who complete the program will get 1 free can of Fresubin powder fibre 500g
* Compulsory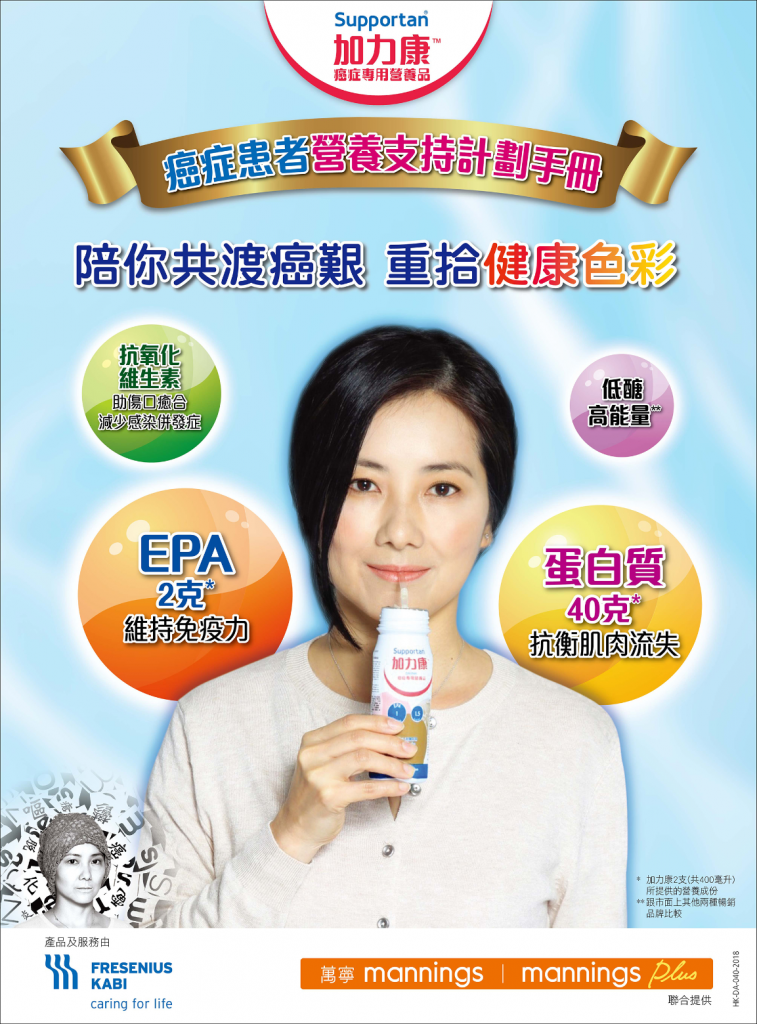 Upon receiving the agreement, our staff will contact you to confirm and arrange an appointment with registered dietitians.
If you have any question, please feel free to call or email us during the office hour (Monday – Friday 9am-6pm)
Enquiry hotline: 21521362
Email address: infohk@fresenius-kabi.com